« Springtime in Winter Scarf | Home | Blog of the Month: Burda Style Blog »
DIY Tufting
November 8, 2013
My last project (tufted window seat) got me all excited over tufting and I could not stop researching it. I found so much useful and interesting information on upholstery tufting that I wanted to share it with you. 
Did you know there are three types of tufting: diamond, square (AKA Biscuit) and rectangle (AKA Bun)?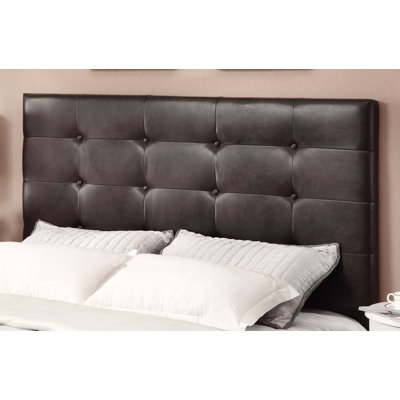 Bun tufting
Biscuit 
Diamond
Only use a diamond pattern that is taller than it is wide for upholstery because otherwise it looks skewed and awkward asthetically. 

It is generally recommended to use either a solid fabric or a small print fabric design when planning a tufted piece. This is because there is folding, pulling and distortion going on that can take away from the over all design, can hide motifs in the fabric and create weird shapes. 

When tufting the best results come from supporting your tufts on the back so the thread doesn't pull out. This can be done by either stapling or nailing your thread or knotting in extra material, cotton wadding or another button to the back or underside of the project. 
You can tuft with or without buttons but if you want a deep tuft you will need to use buttons and cut into your foam. The button distributes the weight of the thread pulling on it and the cut foam allows the button to sink further into the foam to create a deep tuft. 
I recommend using a fabric with medium stiffness and drape so it can be pulled and folded into place without blowing away on the breeze. Too light fabric will wear too quickly and will not with stand the stress of the tufts rendering it useless and too heavy will be uncomfortable and will not allow for a generous tufting because it will resist too much.
I found this great blog post on headboard shapes. I wanted to pass it along because a headboard is a great first upholserty/tufting project. 
It is important to add a layer or two of batting on top of the foam to soften all hard edges and to reduce friction between the fabric and the foam. 
Be sure to plan out with a calculator the size of the shape of your tufts, how far apart and how tall and wide each tuft will be. 
Tufting tutorials:
You must check out this diamond tufted headboard by Blue Roof Cabin. It is a recovered french style headboard that is beautifully remade. You can find the full tutorial through the link. 
Another great diamond tufted tutorial can be found on Thrifty Decor Chick's blog. It is a softer tufted look that is much simplier with less work but with added nailhead trim. This is another great first project. 
If you want to try your hand at something more advanced check out Upholstery Journal Magazine's barrel back chair. There is a complete reupholstery tutorial on their blog and it is fantastic. 
No TrackBacks
TrackBack URL: https://blog.fabric.com/cgi-bin/mt5/mt-tb.cgi/4898