« Mini Top Hats -- Using Paper Cups! | Home | Blog of the month: A Beautiful Mess »
What's that fabric? Pride and Prejudice by Jane Austen
April 17, 2013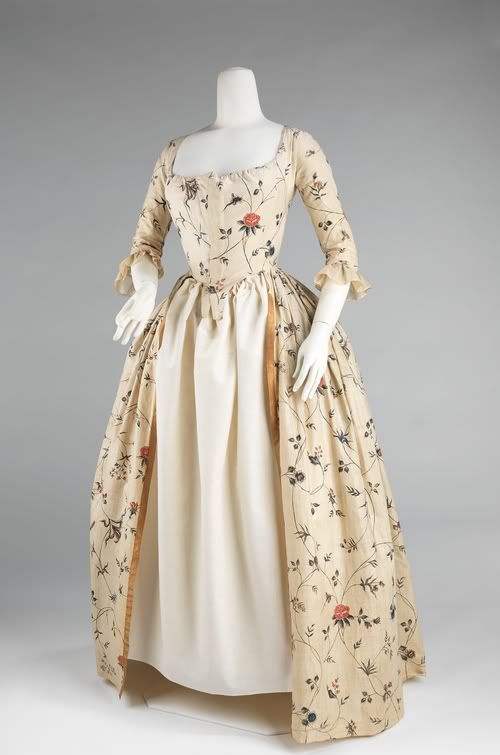 Have you ever read a novel that mentioned a fabric that you weren't familiar with and the context was too vague for you to get more than a general ideas (even if that idea is just "oh that's a fabric"). As a fan of historical fiction this happens often, more often than I care to discuss, thank you. So I thought a series was in order to discuss my favorite stories and mysterious fabric references. Our inaugural post will cover Jane Austen's "Pride and Prejudice". This is my favorite novel and I have a dog eared page that mentions three fabrics: Cambric, Muslin and Calico.
Cambric: This is a plain woven, fine cotton or linen fabric with a touch of shine (think cotton sateen). In the time of Pride and Prejudice it is more likely cotton rather than linen. When Mrs. Bennett mentions cambric in relation to planning Lydia's wardrobe for her marriage to Mr. Wickham she is most likely thinking of undergarments, handkerchiefs and shirts. The name is a derivative of the town of origin, Cambrai in France. Of the three fabrics this is the finest.
Muslin: I thought I knew what muslin was before I started writing this post but I was under a misconception. Muslin as we know it today sort of encompasses the three types of fabric, cambric, muslin and calico. What were three plain woven fabrics in Jane's day is one today: muslin. Muslin in the 19th century was a plain, loose woven fabric; today it is a tighter weave. Because it was an undyed, loose fabric it was very inexpensive thus making it perfect for dress makers to use to fit to clients and use as patterns for finished dresses. The loose weave also made muslin ideal for warm weather, especially in the 19th century when dresses became multilayered, beautiful monstrosities. In relation to Mrs. Bennett she most likely would have been planning Lydia's summer wardrobe of muslin dresses.
Calico: This is the low man on the totem pole of plain woven cotton fabric but also the most popular because it was often printed in bright florals. It was also often the least processed with husks still visible in the weave. Calico was often worn as aprons and day dresses which was undoubtedly what Mrs. Bennett was picturing for her youngest daughter. What mother would not dream of a wardrobe full of fashionable dresses for a young bride? You can see a representation of a later 19th century day dress above or a earlier version more akin to one Lydia would wear below.
picture from KittyCalash.com
No TrackBacks
TrackBack URL: https://blog.fabric.com/cgi-bin/mt5/mt-tb.cgi/4809